Direct Link
to eNaTIS
Immediate vehicle introductions via
a direct link to eNaTIS.
Bulk Unit
Introductions
Instant vehicle information import for
bulk unit introductions.
Microdot
Partners
Full integration with leading Microdot
providers such as Recoveri, DataDot and Veridot.
Specialised MIB Services
unit management
Perform vehicle introductions for your MIB, including vehicle releases, updates, dealer stock, processing of stolen or scrapped vehicles, and notice of change of ownership. We are integrated with leading Microdot providers.
Vehicle
Database
full history
See your complete vehicle database with audit history, and even ask us to import historic data from eNaTIS, to give you a full database of vehicles introduced.
Management Reports
depth at a glance
Get deep insight into your MIB's status. View in-depth status breakdowns including 6 months of history. Know which units have been processed, and where dealer stock has been assigned.
The Innovative Online Advantage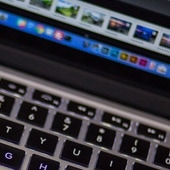 Motorfinity Automative Management System
Vehicle manufacturers, importers and builders operate in an ever-changing environment, with regular changes to the National Traffic Act of South Africa.
Our online Automotive Management System simplifies current processes to manage the life-cycle of a vehicle, at any time, from anywhere.
Our clients take control of processes previously managed manually, and ensure that their resources are utilised efficiently and effectively.
Why choose us
Manufacturer / Importer / Builder Management
We support any vehicle category supported on the eNaTIS system, including passenger cars, commercial vehicles, motorcycles and trailers.
We work closely with MIBs in Southern Africa to supply a fully scalable online solution to meet the demands of MIBs and their dealer network, ranging from small private distributors to large enterprise groups.
We assist MIBs to stay up to date with the latest regulations, and ensure our systems cater specifically for each MIB's business sector.